Victorio's Brick Oven Pizza & Restaurant
348 W 145th St, New York, NY 10039
Order now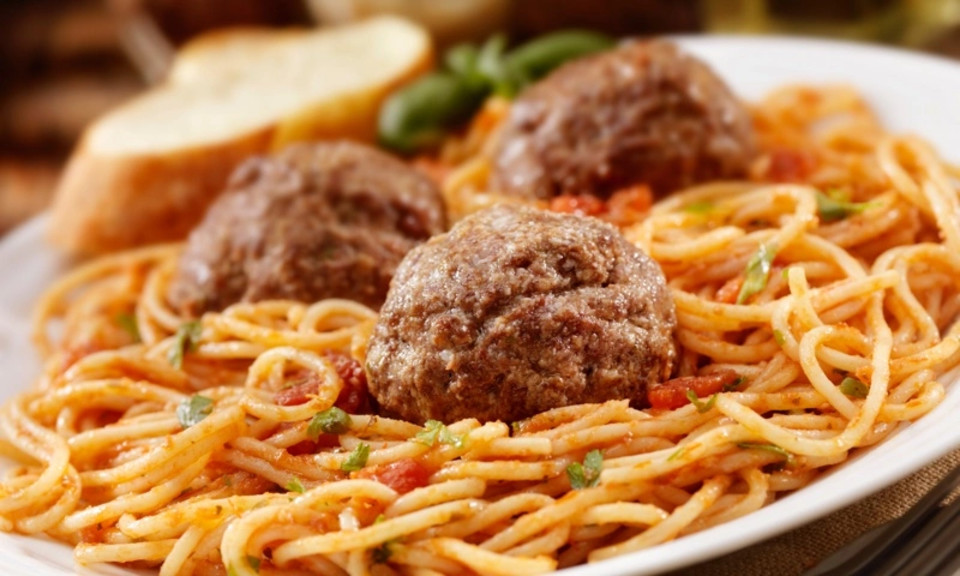 Carl
Excellent in all respects. Great garlic bread; good pizza with great chewy crust with nice yeasty taste. UPDATE: We ordered strombolis this time. They called to say they only had one meat stromboli left, and would we like either vegetable or sausage instead. We got one of each. The meat stromboli was mostly chicken, which was not in the menu description - in fact, I have never had meat stromboli with chicken in it. The chicken pieces were of irregular sizes, which leads me to believe they were leftover cuttings from other dishes, The sausage pocket (it was not a stromboli) was a dollar less, but I have yet to receive a credit for it. The garlic bread with cheese was great.
Genisi
Victorios has the nicest delivery guys. I order my food to my work address instead of my house by accident and I spoke to the delivery guy and explained my mistake and apologised and he was very nice about it and proceeded to deliver it to my right address (home). I had given him a 5$ tip with some change when I payed through grubhub app. I am a big fan of victorios pizza and food. I will make sure to tip extra next time. Good job victorios
Jay
Great pizza, thin, crisp crust and plenty of toppings. Huge garden salad with a flavorful French dressing on the side (although you can take it easy with the onions, guys). All delivered uncommonly fast - pizza piping hot, soda ice cold - by a courteous guy with a sense of humor. Even by overly discerning New York standards this was a home run. Victorio's Brick Oven Pizza. Nice surprise.
Paul
Victorio's is my favorite Italian place in Harlem. I am even Italian so I know Italian food. The pizza is good, and I also really like the meatball parm, penne bolognese, and a bunch of other dinner dishes too. This is the best Italian food in upper Harlem by far, and I have never had any problems with deliveries or pickups either. Victorio's is great.
Dara
Totally impressed. They delivered a full 40 minutes ahead of the estimated time. The margherita pizza was FANTASTIC (though I'd have appreciated a bit more basil). The carrot cake wasn't great but I also wasn't expecting one to be from a pizzeria. Still, hot fresh pizza + super fast delivery is a 5 star winner.
Jennifer
I am currently laying on my bed, extremely full, but happily drunk off delicious mozzarella sticks and wings. These wings were really good. And I would knowI order wings a lot. Like, a lot A LOT. Too much, some would say. No one has ever said that to me but I assume that people are thinking it.

My roommate even stole two mozzarella sticks from me while saying, I dont even like mozzarella sticks but these are delicious! So I feel like thats a pretty impressive indicator of how good these mozzarella sticks are. Wish I had the two she ate though.

Also ordered a slice of cheese cake. The guy delivering it gave it to me in two big bags which made me feel like he thought I was maybe having a party or something. But I wasnt. It was all for me. I regret nothing.

Except now I feel a little sleepy and 7.50 isnt a great time to be tired. It seems like an especially bad time to take a nap. Keep up the good food making.
jessica
Tasty every time. Really large servings. Great value. Hawaiian pizza, meat lovers pizza, and pepperoni rolls are all a cut above every other pizza joint around here.

Iv ordered here for a while and literally only once was there a problem. They went above and beyond to fix it. Ordered a couple pies with the intention of eating leftovers for the next few days. One of the pies they sent was a small instead of a large like ordered. Called and asked them to adjust the price to small as it was not a big deal. They removed the price of the pie from my order and sent a delivery guy with a new large pizza. They went above and beyond to make it right and we're so nice on the phone. Thumbs up.
Jeremy
The gluten-free pizza is the best tasting Ive ever had delivered (and the best value with 3 top-notch toppings included). The crust is crispy AND chewy without being tough or dry. The house salad was fresh-looking and tasting but be sure to ask for an extra dressing if youre getting blue cheese or something of a similar viscosity. My order also arrived EARLY at 7:40 (I ordered it at 7:15). Ill most definitely being ordering again and trying other things!
Derrick
I'd have to say they did a really good job. Our pizza was really good and me kids enjoyed it. The delivery was super fast which is definitely a plus. Best thing is they messed up one of my pizzas! Not only did the restaurant call me, they called me before I had even opened the pizza. I ordered two pizzas and it was the second so we hadn't opened it yet. As I got off the phone with her the delivery guy was here. For that they deserve 5 stars
Yasmin
Delicious!!!!! Tonight's pasta primavera was the best I've ever had!!!
The garlic bread....yum!
This restaurant has a heArt and takes the time to call you when necessary! I rarely give 5 stars; they deserve it! If I could give 6 stars I would!

My thanks and appreciation they have totally!
About us
American, Cheesesteaks, Dinner, Italian, Lunch Specials, Pasta, Pizza, Sandwiches
Today

Delivery: 12:00 PM - 9:00 PM

Takeout: 12:00 PM - 9:00 PM

Delivery

Monday:

12:00 PM - 9:00 PM

Tuesday:

12:00 PM - 9:00 PM

Wednesday:

12:00 PM - 9:00 PM

Thursday:

12:00 PM - 9:00 PM

Friday:

12:00 PM - 9:00 PM

Saturday:

12:00 PM - 9:00 PM

Sunday:

12:00 PM - 9:00 PM

Takeout

Monday:

12:00 PM - 9:00 PM

Tuesday:

12:00 PM - 9:00 PM

Wednesday:

12:00 PM - 9:00 PM

Thursday:

12:00 PM - 9:00 PM

Friday:

12:00 PM - 9:00 PM

Saturday:

12:00 PM - 9:00 PM

Sunday:

12:00 PM - 9:00 PM